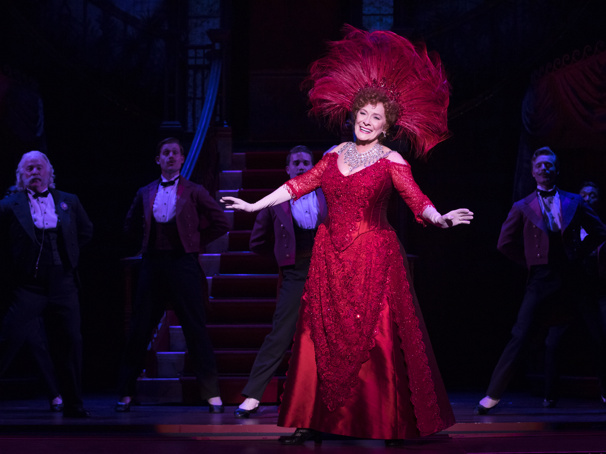 Betty Buckley in the national tour of 'Hello, Dolly!'
(Photo: Julieta Cervantes)
Where the lights are bright as the stars! Tickets are now on sale for the national tour of Hello, Dolly!, starring Tony Award-winning legend Betty Buckley, in Tempe. The traveling production of the 2017 Tony Award-winning Broadway revival will open on January 8 at ASU Gammage and close on January 13, 2019.

Featuring direction by four-time Tony winner Jerry Zaks, music and lyrics by Jerry Herman, and a book by Michael Stewart, Hello, Dolly! tells the story of an outspoken matchmaker and her attempts to marry "half-a-millionaire" Horace Vandergelder. The show's score includes such classic tunes as "It Takes a Woman," "Put On Your Sunday Clothes," "Ribbons Down My Back," "Before The Parade Passes By," "Elegance" and, of course, the title song.

In addition to Buckley as Dolly Gallagher Levi, the touring cast of Hello, Dolly! features Lewis J. Stadlen as Horace Vandergelder, Nic Rouleau as Cornelius Hackl, Analisa Leaming as Irene Molloy, Jess LeProtto as Barnaby Tucker, Kristen Hahn as Minnie Fay, Garett Hawe as Ambrose Kemper, Morgan Kirner as Ermengarde and Jessica Sheridan as Ernestina.

Don't let your chance to experience Hello, Dolly! pass you by—get your tickets to see the show now!